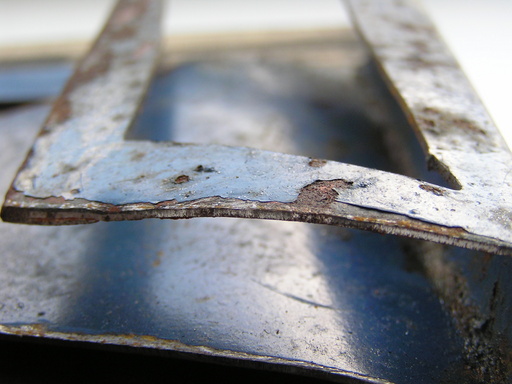 BEELD-BOUWER
My name is Alinda Ottens I'am a art-constructor. Born on 22 november 1972, Assen, The Netherlands. I live and work in Veendam, The Netherlands.
1992-1995 Studie painting artacademie 'Constantijn Huygens', Kampen. 1998-2003 Studie Bachelor's programme Theacher Training in Art and Design. 2005-2007 studio Beeld-bouwer at the Frisostraat, Groningen.
2008 rebuilding a new studio Beeld-Bouwer at Westerbrink, Veendam. 2001 working as theacher in Art and Design.
MOTIVATION I take my camera and I make pictures of interesting places. What fascinates me are ordinare things or lines that are fragile and solid massive forms. I love old places but also 'ugly' industry. The photographs I use for pre-studies. These pre-studies are black and white drawings. In these drawings I look for parts to use or the hole drawing to change this in to a sculpture. In my work I want to refect something figuratively but what remains is the abstract shape. I make my sculpture of steel but a combinations of other material is possible. For me is treating this stugge, seemingly inflexible material my challenge. I make my sculpture by welding, cutting and bending. Steel is very solid that fascinates me but also the liveliness of this material. Changing it's colour in to a warm rust by nature.
My INSPIRATIONS are locations of industry or shipyards, also strange construction. The fragile lines, massive forms and the space between the shapes, fascinates me. I give my work constructive titels. Because it's important for me that the imagination of the spectator leads his or her own way.
See my website: www.beeld-bouwer.nl